Indoor Growing Facility Equipment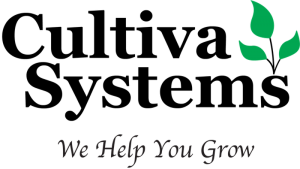 Urban and vertical farming has made great advances in technology over the past few years. People are growing all sorts of different plants and crops and seeing great results without using large amounts of land. Commercial Cannabis Cultivation has been one of those crops. With more states legalizing recreational marijuana, demand has been skyrocketing. If you're looking to get into or expanding your cannabis cultivation, now is an excellent time. And with Indoor Growing Facility Equipment from Cultiva Systems, you'll be impressed with how much you can produce.
Contact Cultiva Systems today to learn more about our Indoor Growing Facility Equipment and how our technology can help you grow your business.
5 Ways Cultiva Systems HVAC Can Improve Your Indoor Growing Operation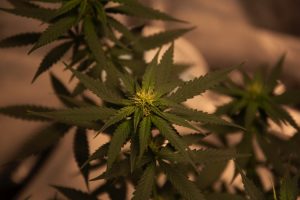 Cultiva System's commercial HVAC system is designed specifically for growing plants indoors. Whether it's herbs, vegetables, or cannabis, our system provides superior dehumidification, co2 control, heat absorption, odor control in a fully customizable HVAC system that requires minimum maintenance. Not only that, Cultiva Systems' support is unrivaled. We are dedicated to our customer's satisfaction and understand that your crops are your livelihood.
1 - Climate Control & Dehumidification
It's natural for plants to grow like they're outside, even though they're inside. When plants are outside, they give off heat and oxygen, which can dissipate freely. When they're planted inside, the excess oxygen can hurt their growth by altering the air quality. With Cultiva Systems Indoor Growing Facility Equipment you'll have better control of the air quality, temperature, and humidity levels.
When plants give off lots of heat and excess oxygen, your grow room can become stuffy and humid. Many first-time growers might opt for a dehumidifier that is fit for a pool, but it does not work as well for plants. Our superior dehumidification powers make a comfortable environment for plants to grow in. You'll be impressed with your plant's growth, and happy for the convenience of one system with so many excellent qualities.
In your house, they say you should change your air filter every 90 days. This is a good habit to get into to ensure you're always breathing the cleanest air. We recommend you change the filters more frequently with our Indoor Growing Facility Equipment. Why? Plants need the cleanest air to grow the best, it's important to not skip the filter changes. Honestly, filter changes are the most maintenance you have to do once you have a Cultvia HVAC system installed, and you can buy them at most janitorial or industrial supply stores.
Not only does Cutlvia Systems HVAC require minimal maintenance, but all of our systems also feature Pura Vida Air Systems to provide clean air in your environment, and emit an exhaust without odors. Keeping your business productive, but discreet.
3 - Save Money and Energy
Cultiva's HVAC system uses the elements around it so it can work smarter, not harder. When plants give off heat, our units absorb it, cool it, and retransmit it without generating more heat. This recycling of air means your HVAC system requires less to power it, saving you on energy bills.
Our Indoor Growing Facility Equipment is superior in heat recovery and powerful moisture removal capabilities for dry rooms. When you need to remove the moisture in the room but maintain the temperature without extra heat, that's where our system outperforms most others. Maintaining heat without spending extra money and on lights and gas can help make your system more energy-efficient, which in turn will save you money.
4 - Custom Created HVAC to Fit Your Needs
Cultiva Systems does not sell one-size-fits-all Indoor Growing Facility Equipment. Our equipment is specially designed for our customer's needs. Our units are flexible in strength. Our technology is powerful and flexible. It can handle small loads of 2 ½ tons, to as big as 10-ton capacity. We can combine units for extra-large facilities. Our units can be roof-mounted, or wall-mounted, depending on your needs.
We've installed all sized systems all over the United States and Canada. We're happy to help you grow more indoors with your input in mind. Our HVAC engineers work with you to design your custom system. Then we work with mechanical engineers in your area to make our design come to life. We will supervise the operation as well. You're not getting a cookie-cutter product when you work with us. Everything will be just as you need it so you can grow your best.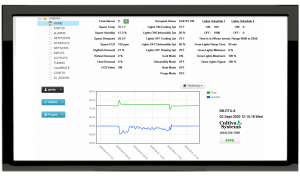 As you're getting used to your new Indoor Growing Facility Equipment, you'll want to play with the settings to find what works best. Our control software is a state-of-the-art control panel with a rich informative user interface. Monitor all sorts of factors as well as set internal scheduling and alarm reports from any computer.
Perfecting your temperature and humidity levels ideal for proper cannabis cultivation takes time and practice. You will enjoy feeling in control with powerful controls and in-depth reporting. Application backup and restore features are a part of the user interface as well as customizable user access accounts.
Contact Cultiva Today To Learn More About Our Indoor Growing Facility Equipment
If you're ready to install or upgrade Indoor Growing Facility Equipment for your indoor cannabis operation, contract Cultiva Systems today to learn how you can start growing more.