The air we breathe is what makes us thrive. When air pollution is high, it can cause many health problems in humans. This is also the same with plants. When you can control the air quality and climate in your indoor Cannabis Cultivation operation, your plants will be healthier too. Healthier plants mean more bountiful crops. Whether you're growing fruits, vegetables, or cannabis, perfecting your environment can produce a more consistent crop.
Cultiva Systems is the leader in HVAC systems designed for indoor growing. Controlling nature's elements like rain and sun are easy, but when it comes to climate control and air quality, those factors can be harder to control. Cultiva wants to help by giving you control of the air quality in your large cannabis growing facility.
Large Cannabis Cultivation Facilities Need Cultiva Systems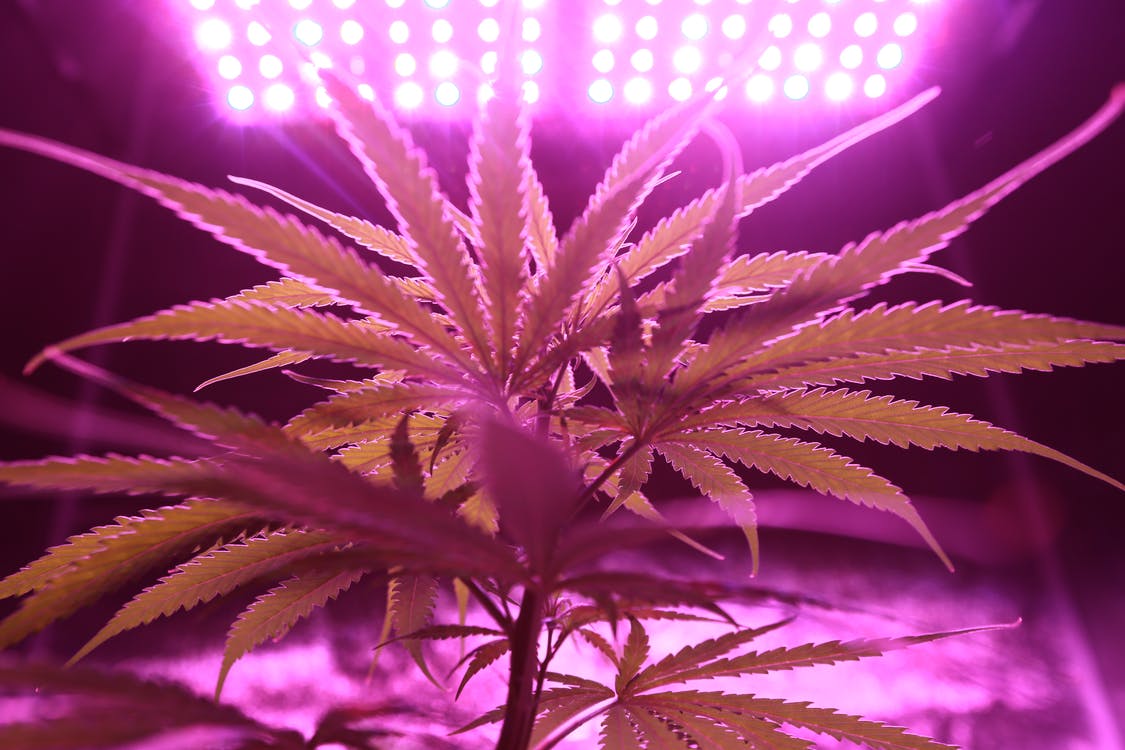 If you are operating a Cannabis Cultivation facility, having a strong air conditioner is a must. Regular HVAC systems cannot handle the loads and fluctuations in temperature and humidity that occur regularly in an indoor farm. As plants grow, they live as though they were outside. At night, your growing space should be stripped of moisture without making the space too cold. Maintaining this perfect balance isn't possible without the heat recovery abilities that come standard on our self-contained units.
Heat Recovery allows a room to be maintained at a certain temperature without keeping lights on or supplemental heat. Whatever heat is rejected is recovered and then transmitted into the room. No waste heat or transfer heat is lost in the process of cooling.
Not only is this heat transfer good for Cannabis Cultivation, but it also is energy efficient. Save big on heating and cooling costs for your growing facility, by providing an energy effecting fan and compressor components and operation. We integrate these components to maximize energy efficiency while achieving the desired conditions, which results in a lower operating cost to the grower.
The Cultiva Difference
Besides heat recovery, Cultiva Systems stands above the rest when it comes to load capacity and humidification as well. We understand that if you're just starting out in the competitive Cannabis Cultivation industry, you might not have a large operation yet. With Cultiva, our systems can grow with you. Our systems are very specific to your environment and are capable of managing a 60-ton capacity down to a 10 ton capacity. We work with you from the start to make sure we can create a system that will help you grow successfully.
No matter the size of the space you're in, Cultiva can help. Whether it's a large operation that requires multiple rooftop units, or if you need a more discreet indoor unit, Cultiva Systems offer both without sacrificing growing quality. Our units also come with a PureVida Air cleaner slot. This slot eliminates the need for HEPA and carbon filtration, making your exhaust smell nicer to your neighbors.
The best thing about working with Cultiva Systems is our support. Right from the beginning, we work to make sure your new HVAC system is operating properly throughout its life. We've worked with companies all over the United States and Canada to get growing operations off the ground and on their way to success, and we're ready to help you too! We understand that your growing operation is your livelihood and when things go wrong, it could cost you big. Cultiva is there for you 24/7 to solve any critical problems you're experiencing.
Climate Control At Your Fingertips
When it comes to climate control, you may need to adjust for the season, for the crop preferences, and for other factors. With Cultiva Systems built-in web server allows you to control the climate in an instant from any device or computer. The FS32 is a state-of-the-art control panel with a rich informative user interface. Monitor all sorts of factors as well as set internal scheduling and alarm reports.
Perfecting your temperature and humidity levels ideal for Cannabis Cultivation takes time and practice. You will enjoy feeling in control with powerful controls and in-depth reporting. Application backup and restore features are a part of the user interface as well as customizable user access accounts.
Contact Cultiva Systems To Keep Your Cannabis Cultivation Growing
When you're ready to start yielding a consistent, healthy, and pure crop at your Cannabis Cultivation facility, contact Cultiva Systems. Our engineers are ready to work with you to put climate control in your hands so you can start growing bigger and better crops. Check out our brochure to learn more, and then contact Cultiva Systems so you can start growing more today.